Travel Club Tours
Not a Travel Club member? No problem. Contact Tammy Shuler at 276.783.3116 ext. 3325 to find out how you can try out our Travel Club program. Also ask about our great NEW checking accounts!
 
---
JESUS & the Real Lancaster County
April 25-27, 2019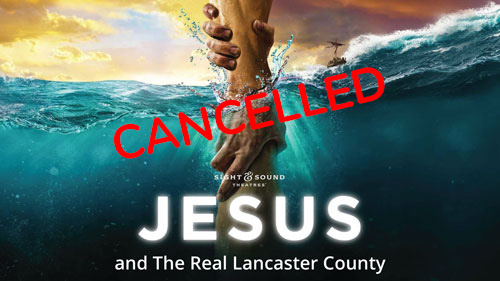 Tentative Itinerary
4/25 - Today we travel to Lancaster County, PA also
known as Pennsylvania Dutch Country.
We will be staying at the Holiday Inn Express
in Strasburg, and dinner tonight will be at
Good 'N Plenty (B, D)
4/26 - This morning after breakfast we have a full
day of excitement. First we watch the movie,
"We Believe" at Mennonite Info Center, then
experience a riding tour w/guide of Lancaster
County. Also included today is admission to
Tabernacle and Presentation at Mennonite
Information Center, visit to Kitchen Kettle
Village and Dinner at Miller's Smörgåsbord.
Followed by the grand finale…Jesus at Sight &
Sound Theatre. (B, D)
4/27 - After breakfast, we spend out last day in
Lancaster County visiting the Central Market,
the oldest, continuously running public
farmers' market in the country. (B)
Price Includes
Roundtrip Transportation

Two Nights Hotel Accommodations at
Holiday Inn Express, Strasburg PA

3 Breakfasts, 2 Dinners featuring Good 'N Plenty
and Miller's Smörgåsbord (Yum!)

"We Believe" Movie

Lancaster County Riding Tour with Guide

Admission to Tabernacle and Presentation at
Mennonite Information Center

Visit to Kitchen Kettle

Reserved Seating for JESUS at the Sight & Sound
Millennium Theatre

Visit to Central Market
Price Per Person
Single: $655
Double: $533
Triple: $492
Quad: $472
Deposit of $100.00 per person due upon registration.

Final Payment due: March 18, 2019

Contact Tammy Shuler to make your reservation:
(276) 783-3116 x. 3325 or tshuler@bomva.com
WILD West Virginia
July 12, 2019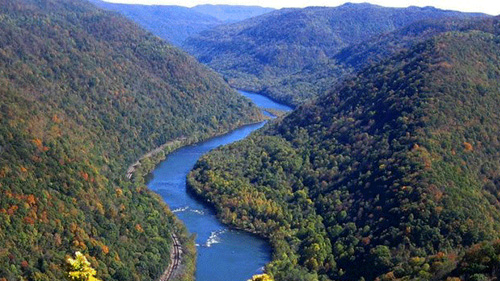 Highlights
• Hawks Nest State Park & Tram Ride
• Canyon Rim Visitor Center• Beckley Exhibition Coal Mine
• Tamarack• Grandview • Hatfield and McCoy Performance at Theatre WV
• New River Jetboats ride (optional) - includes Tram Ride
Price Includes
Roundtrip transportation via motor coach, breakfast, all admissions, Hatfield & McCoy performance, guide fees, taxes, gratuities and the services of a Tour Escort
Price Per Person (based on 30 people)

• Without Jetboats Ride: $109.00
• With Jetboats Ride: $129.00
*Full payment due at Sign-up.
Last day to Cancel for a Full Refund: June 7, 2019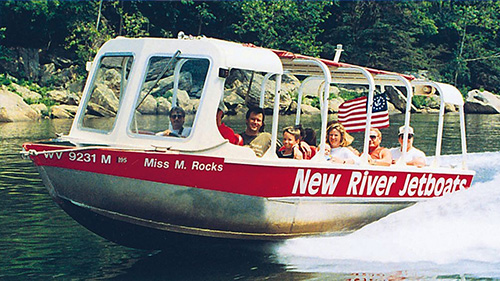 Branson-Arkansas
September 10-15, 2019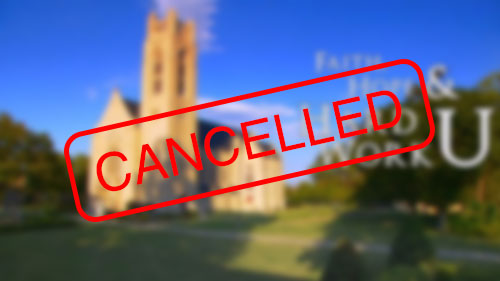 Highlights

• Patti's 1880's Settlement
• Dinner & Entertainment - Showboat Branson Belle
• Riding Tour of Branson
• College of the Ozarks (Hard Work U) including Veterans
Memorial, Edwards Grist Mill, Green houses, Williams
Memorial Chapel and LUNCH
• Presley's Country Jubilee
• The Great Passion Play in Eureka Springs
• Excursion in Fantastic Caverns
• Nashville Cowboy Church Service• And more special treats!

Price per person (based on 30 people)
Round-trip Transportation
5-nights Lodging
6 Breakfasts, 2 Lunches, 5 Dinners
All admissions, taxes, gratuities, guide fees
Single: $1,392
Double: $1,128
Triple: $1,058
Quad: $1,024

**Deposit of $200.00 per person due upon registration.**
Final Payment Due: July 10, 2019
---
NYC by AMTRACK
November 14-17, 2019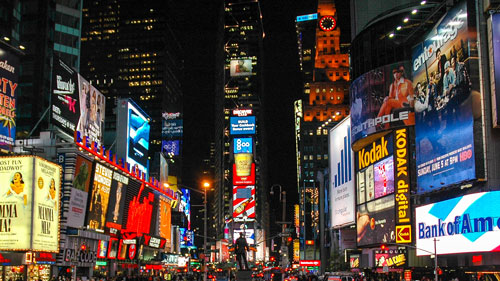 *Bonus Tour - Open to friends & family.
Highlights/Inclusions
Travel to New York City via Amtrak (roundtrip)
3-Nights at the Edison Hotel in Times Square
Broadway Show • Radio City Rockettes
Six Meals: 3 breakfast, 1 lunch, 2 dinners
Statue of Liberty/Ellis Island with roundtrip Ferry Ride
Six Hour Guided City Tour • 911 Memorial Site
Four Days Guide Service w/Meet & Greet
Hotel Baggage handling & Tips (1 piece per person)
Deluxe Motorcoach Transportation while touring
All Hotel, Meal Taxes, and Gratuities on Included Features.

Price per person
Single: $1,999*
Double: $1,629*
Triple: $1,499*

*Train fare based on current rates, taxes and fees; subject to change until ticketed.

**Deposit of $250.00 per person due upon registration.**
Final Payment Due: August 6, 2019
NOTE:
Trip cancellation/waiver insurance is available for purchase on most tours through an outside insurance company. Ask for details.
Southern Christmas Show
November 16, 2019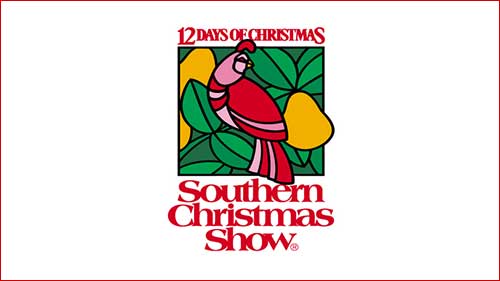 $50.00 per person (due at signup)
($15 less than Sunshine Tours!)
Enjoy beautiful Christmas displays, crafts, shopping or
just looking for ideas, fun and fellowship!
Price includes transportation, breakfast, show ticket and driver tip
*Last Day to Cancel for Refund: November 1, 2019*
1818 Christmas at the Inn Mystery
December 13, 2019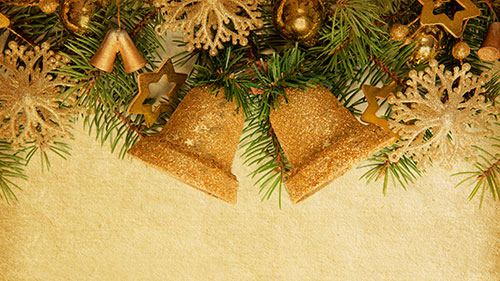 $75.00 per person (due at signup)
Highlights
Christmas Dinner (Entree selected prior to tour)
Travel back to an old fashioned 1818 Christmas .
Enjoy holiday lights and decorations, civil war
reenactors, live music, and more!
Price per person (based on 30 people): $75.00
Includes All Admissions, Early Dinner, Roundtrip Transportation
*Last Day to Cancel for Refund: November 18, 2019*
---
Travel Club
Bank of Marion customers have some great benefits. We think one of the best is our very popular Travel Club program.
Travel Club members can celebrate life on our bus tours and flight tours that take them to exciting attractions and welcoming destinations across the country both near and far. Our cruises are simply amazing and can be an adventure of a lifetime.
You will enjoy the company of your friends and neighbors and make new acquaintances during your Travel Club adventures. Best of all, the fees for these exciting hosted trips are very reasonable!
Travel Club membership is available to Fabulous 50 Interest Checking account holders, Direct Interest Checking account holders, and Platinum Interest Checking account holders.
For more information or to sign up for tours contact our in-house tour director, Tammy Shuler, at 276.783.3116 ext. 3325 or email tshuler@bomva.com for additional information or to make your reservations.