News from The Bank of Marion
We congratulate Collin Peel, founder and CEO of Camrett Logistics, and his son Cameron, President of the company, on Camrett Logistics' $2 million expansion in Pulaski County, Virginia.

Camrett Logistics is a leader in world-class supply chain services and a long-time customer of The Bank of Marion. The expansion announcement was made on October 24.
News Release from the Office of the Governor of Virginia
Third-Party Logistics Services Provider to Expand in Virginia
Camrett Logistics to expand capacity in Pulaski County, creating 58 new jobs.
RICHMOND, VA – Governor Glenn Youngkin today announced that Camrett Logistics, a full-service third-party logistics (3PL) company headquartered in Wytheville, will invest over $2 million to expand capacity in Pulaski County. The investment in Dublin will include new construction, renovating existing space, and the purchase of new forklifts and new 100% electric trucks. Virginia successfully competed with North Carolina, Tennessee, and West Virginia for the project, which will create 58 new jobs.   
"Homegrown Virginia businesses like Camrett Logistics keep the Commonwealth's economy on the move," said Governor Glenn Youngkin. "With this expansion and modernization, Camrett will strengthen its operations and Virginia's supply chain industry ecosystem, securing continued longevity for years to come." 
"Camrett Logistics has stimulated economic growth in Southwest Virginia for nearly three decades, and we are proud to support its continued success," said Secretary of Commerce and Trade Caren Merrick. "Businesses rely on 3PL services like Camrett's to not only expand their reach and customer base, and to keep products moving efficiently throughout the supply chain. We are thrilled that Camrett Logistics is doubling down on its long-term commitment to Virginia with this expansion." 
"Camrett Logistics is a leader in providing world-class supply chain services every day in Southwest Virginia, and our growth is because of our great employees/family members, customers, and partners," said Cameron Peel, President. "This long overdue expansion will help revitalize an iconic World War II facility into a multi-use warehouse and usher the company into its new era as green supply chain experts. With four electric trucks, two electric spotters, a brand-new electric forklift fleet, and motion sensor-activated LED warehouse lights, we are focused on sustainability, and the future, for the generations to come." 
"Camrett Logistics has been a strong corporate partner for more than 20 years, and their overall mission, along with this expansion project, is perfectly aligned with Pulaski County's triple bottom line approach to governance and will further grow our climate-smart cluster of businesses," stated Laura Walters, Chair of the Pulaski County Board of Supervisors. "Camrett has meant so much to the community as an employer, an investor, and as a leader, and we are confident this expansion and their strategic investments in climate-smart solutions will continue to enlarge and support Pulaski County's green-tech hub and the region's advanced manufacturing sector."  
"Camrett Logistics is a trusted and long-term partner in our Dublin Industrial Park. Our Park was established to provide these types of opportunities for our clients while supporting our citizens through future growth," said Dublin Mayor Benny Skeens. "The partnership with Camrett, and their investments in our park, has made our support and investment uncomplicated. This project has been part of an ongoing effort to partner with Pulaski County, VEDP, and Camrett to support area business and bring good jobs to Dublin. We are very grateful for the efforts of Governor Youngkin in bringing these jobs to the Town of Dublin, Pulaski County, and Virginia." 
"The expansion of Camrett Logistics in Pulaski County will contribute to economic growth in Virginia's New River Valley," said Katie Boswell, Executive Director of Onward New River Valley. "We congratulate Camrett Logistics on this exciting announcement and look forward to their continued success in our region." 
"Camrett Logistics' decision to expand in Pulaski County showcases the enduring strength of Virginia's workforce and business environment and underscores the potential of our region," said Senator Travis Hackworth. "I'm proud to welcome them and continue finding more ways to work with Governor Youngkin to create more opportunities for life, recreation, and business in Southwest Virginia." 
Camrett Logistics has been providing warehouse and 3PL services in Southwest Virginia since its founding in 1995. Currently the company operates 11 facilities totaling 1.8 million square feet in West Virginia and Virginia, including locations along the I-81 corridor in Atkins, Rural Retreat, Wytheville, Dublin, and Radford, Virginia. 
The Virginia Economic Development Partnership worked with Pulaski County and the Town of Dublin to secure the project for Virginia. Governor Youngkin approved a $230,000 grant from the Commonwealth's Opportunity Fund to assist Pulaski County with the project. Funding and services to support the company's employee training activities will be provided through the Virginia Jobs Investment Program. 
---
The Bank of Marion's - New River Valley Branch Opens
The Bank of Marion - New River Valley officially opened Friday, August 18 at 10 a.m. at 220 West Main in Radford, Virginia. The Radford Chamber of Commerce presided over a ribbon-cutting ceremony at the new bank. Open House for the public was also held that day.
The new bank will specialize in mortgage lending. Among the bank's many home loan offerings is a no down payment home loan made and serviced by The Bank of Marion. That loan, the bank says, is for individuals and families who have solid employment and a good credit rating but haven't been able to save enough money for a down payment on a home.
Business loans, personal loans, and financing of new home construction and land purchases will also be offered by the bank. It will not offer checking or savings accounts.
Mark Arney, a resident of the Poplar Hill community in Giles County, Virginia near Pearisburg,  is the bank's Branch Manager and Loan Officer. He is a graduate of the University of North Carolina, Asheville and has over 23 years of experience in the mortgage industry. He is a Virginia-licensed Mortgage Loan Officer.
Mr. Arney is a Board Member of the Shady Grove Church in Poplar Hill, the White Gate Ruritan Club, and a volunteer with the Fellowship of Christian Athletes Outdoor Program. In his free time, he enjoys cattle farming, woodworking, kayak fishing, and spending time with his wife, Susan Carr Arney and their Cavalier King Charles Spaniel, who, Mr. Arney says, "…thinks she is a farm dog!"
"We are very pleased that Mark has joined our bank as manager of our New River Branch,"  said Chris Snodgrass, President, and CEO of The Bank of Marion. "His vast experience as a mortgage lender and his commitment to community service will be a valuable asset to a community bank such as ours and to this great region of Virginia."
Mr. Arney said he was proud to be instrumental in opening the New River Valley branch bank.  "I could not be more excited about the future of this branch," he said. "Living and working in the New River Valley and doing what I love is a dream come true."
The Bank of Marion was established in 1874 and is the third oldest bank in Virginia. Its New River Valley branch is the bank's 19th branch or office in Southwestern Virginia and the Virginia-Tennessee Tri-Cities.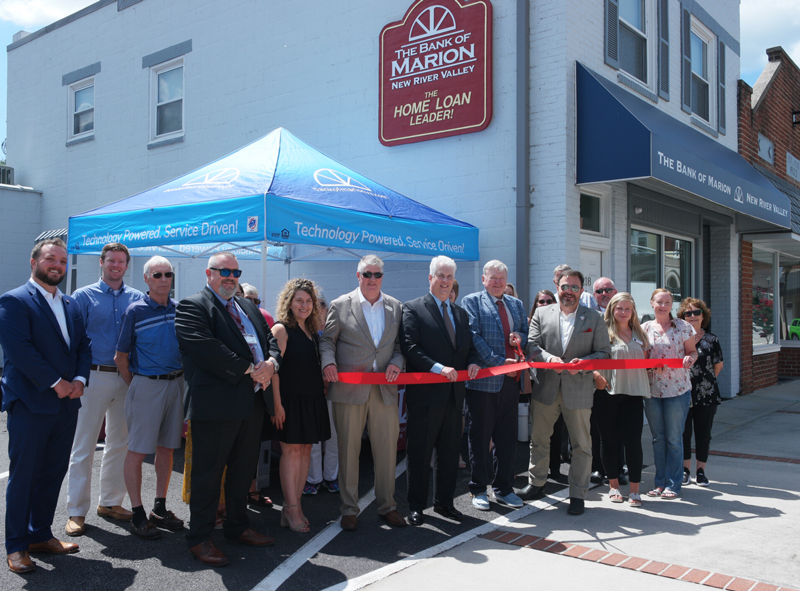 Charlie Clark, Chairman of The Bank of Marion's Board of Directors, cuts the ribbon to officially open The Bank of Marion – New River Valley. He is assisted by Radford, Virginia Mayor, David Horton (to Mr. Clark's left) and Chris Snodgrass, President and CEO of The Bank of Marion, (to Mr. Clark's right.)
Mr. Snodgrass is flanked by Mark Arney, Branch Manager and Loan Officer; Mr. Arney's wife, Susan, and Tim Carter, a member of the bank's board of directors.
 
Patrick Henry High School Student Wins $2,500 Bank Scholarship

May 11, 2023 - Marion, VA   In March, more than 460 Virginia high school students registered for the Virginia Bankers Association (VBA) Bank Day Scholarship Program with 26 banks across the state. On May 8, it was announced that a senior at Patrick Henry High School had won a $2,500 scholarship to her college of choice, thanks to that program and The Bank of Glade Spring, a branch of The Bank of Marion.
Through this program, 17 local students spent a day in a branch of The Bank of Marion, learning about career opportunities in banking, how banks support communities, and ways to manage their own financial futures. These students wrote essays about their experiences, and a total of $26,000 in scholarships was awarded by the VBA Education Foundation to 12 students on the merits of their essays.
This year, there were six regional winners who each received a $2,500 scholarship. One of those winners was Baleigh Belcher of Meadowview, Virginia. Miss Belcher spent Bank Day at The Bank of Glade Spring, hosted by Branch Manager, Garnet Lester, and the branch staff. Afterwards, she wrote and submitted her essay, which was judged to be one of the six best in the state and resulted in her scholarship.
Miss Belcher plans to attend Emory & Henry College in the fall and major in accounting. She then plans to become a C.P.A. She is a member of the National Honor Society and volunteers in preschool ministry at Highlands Fellowship in Abingdon.
"My biggest accomplishment so far is graduating high school with my associate degree from Virginia Highlands Community College," she says.
"We congratulate Miss Belcher on her selection as the Southwest Virginia Region Winner for the 2023 VBA Bank Day Scholarship program. It is our honor to support this program and host local students each year," said Tammy Shuler, Marketing Assistant with The Bank of Marion, and manager of its Bank Day Scholarship Program.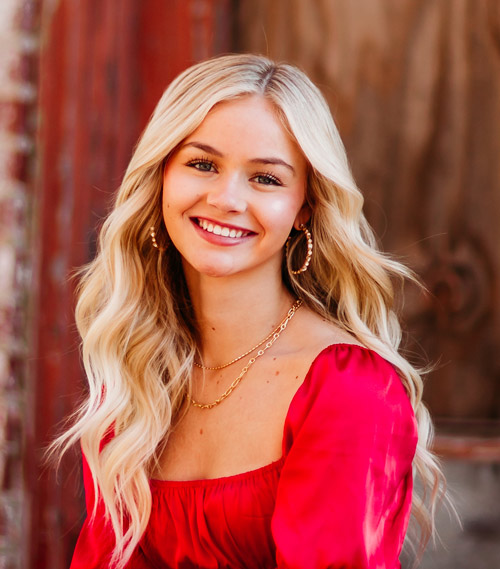 Baleigh Belcher
---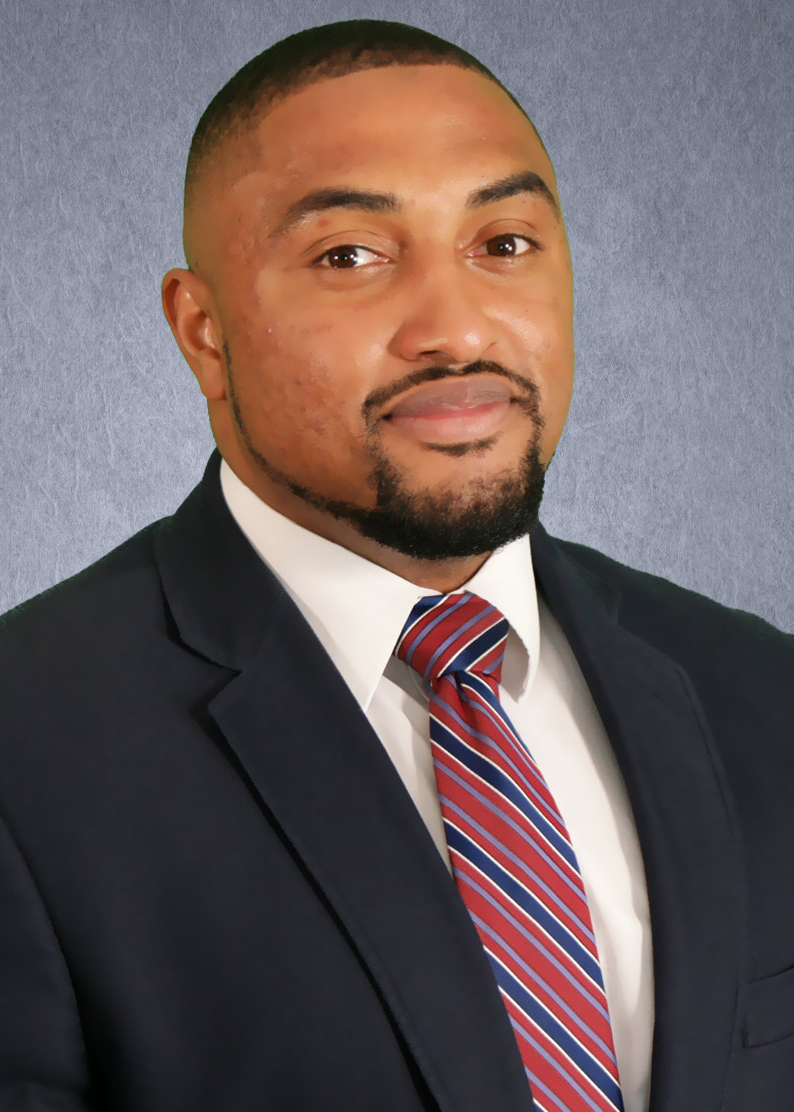 Marcus A. Lomans
Marcus Lomans Named Bank of Marion Chief Operating Officer

February 21, 2023 – Marion, VA   Chilhowie resident Marcus A. Lomans has been named Vice President and Chief Operations Officer at The Bank of Marion. Mr. Lomans replaces William C. "Billy" Buchanan, who recently retired from that position. The announcement of Mr. Lomans' promotion was made by the bank's President and C.E.O, Christopher B. "Chris" Snodgrass.
A longtime resident of Chilhowie, Mr. Lomans was the bank's Assistant Operations Officer prior to his promotion. He joined the bank in June of 2017. He has over eight years of banking experience, five of them with The Bank of Marion. He is a former manager of The Bank of Chilhowie, a branch of The Bank of Marion.
"I am pleased that Marcus has moved into this key position on our executive staff," Mr. Snodgrass said. "Marcus is a dedicated banker with a deep skill set in bank operations. He has been a key player in most of our recent technical projects aimed at continuous improvement in customer service and bank operations."
Mr. Lomans is a graduate of Chilhowie High School and The University of Virginia's College at Wise, where he earned a bachelor's degree in Business Administration. He holds an M.B.A from King University in Bristol, Tennessee and is a graduate of Virginia Bankers School of Bank Management in Charlottesville.
Mr. Lomans is active in community youth sports, especially in basketball, football, and track. He also has a deep interest in Chilhowie history. His great-great-grandfather, Reverend George Washington Lomans, not only established and pastored First Baptist Church in Chilhowie, but established a general store named Lomans Grocery. He and Marcus Lomans' great-grandfather, Beverly Lomans, operated this community store for 85 years.
Mr. Lomans stated that he was pleased to accept his appointment to his new position. He said, "I appreciate being a community banker and I especially enjoy engaging with bank customers and my fellow employees." 
The Bank of Marion has 18 branches and offices in Southwestern Virginia and the Virginia-Tennessee Tri-Cities. It was established in 1874 and is Virginia's third oldest bank.
---
Bank of Marion C.O.O. "Billy" Buchanan Retires
 
January 16, 2023 – Marion, VA   William C. "Billy" Buchanan, Vice President and Chief Operations Officer with The Bank of Marion, has retired after almost 42 years of service. The announcement of Mr. Buchanan's retirement was made by the bank's President and C.E.O, Christopher B. "Chris" Snodgrass.
A lifetime resident of Marion, Mr. Buchanan joined the bank in 1981 as a collections officer. He was soon promoted to Internal Auditor and rose through the ranks serving as Human Resources Officer, Loan Officer, and Operations Officer before being promoted to C.O.O. Mr. Buchanan is a graduate of Marion Senior High School, Emory & Henry College, the University of Virginia School of Bank Management, and the Graduate School of Banking at Louisiana State University.
 
Mr. Buchanan's service to the community is well known and respected. He was instrumental in the Town of Marion's acceptance into the Virginia Main Street Program and is a past president and treasurer of the Marion Downtown Revitalization Association. He is a member of the Marion Economic Development Authority and has served on the Marion Zoning and Appeals Board. In addition to his many other services to his community, Mr. Buchanan is treasurer of the Appalachian Music Heritage Association, producer of the nationally syndicated "Song of the Mountains" television series.

Upon his retirement, Mr. Buchanan said, "I consider myself fortunate to have gotten a job straight out of college at a community-owned business that has been very good to me over the past 41 years.  I have made a lot of friends inside and outside of The Bank of Marion - friendships that I very much value."
"Billy Buchanan has been a tremendous resource and asset in the growth of The Bank of Marion," said Mr. Snodgrass. "Billy joined the bank when we had only two branches, and now we have 17 branches and offices. He undoubtedly contributed significantly to our growth and our adoption of new technologies to better serve our customers. He will be missed by all of us at The Bank of Marion."
Mr. Snodgrass also announced that Chilhowie resident Marcus A. Lomans will the bank's new Vice President and Chief Operations Officer. Mr. Lomans joined the bank in June of 2017 and was Assistant Operations Officer at the time of his promotion. He is a former manager of The Bank of Chilhowie, a branch of The Bank of Marion.
William C. "Billy" Buchanan
---
Smyth County Economic Development Authority
121 Bagley Circle, Suite 100
Marion, Virginia 24354
Contact: Kendra Hayden, Economic Development Project Manager September 20, 2022
SMYTH COUNTY ECONOMIC DEVELOPMENT AUTHORITY INVESTS IN SECONDARY EDUCATIONAL TRAINING FACILITY TO BRING PROGRAMS TO SMYTH COUNTY
SMYTH COUNTY, VA – The Smyth County Economic Development Authority has announced an investment into the County's educational programs. With the purchase of the former Worldwide Ford facility in Marion, Virginia, the Economic Development Authority has partnered with Wytheville Community College to bring a variety of educational programming to Smyth County.
"One of the most important strategic priorities of the Smyth County EDA is the support of workforce development programs for citizens of the county," said EDA Chairman John McLean, Jr. "The EDA is very pleased that Wytheville Community College will materially expand its offerings in the county through use of the building for hands on skilled training and development. We very much appreciate the financial support of the Board of Supervisors and The Bank of Marion which enabled the purchase. We look forward to a long and productive partnership with WCC."
Recognizing the need for the technical trade educational programs, and workforce development, the Smyth County Board of Supervisors played an integral role, offering a financial incentive of $250,000 toward the project.
"The Board of Supervisors recognizes the importance of workforce development and skilled technical trade in our community and region," said Chairman, Charlie Atkins. "We are proud to support the EDA, this partnership with Wytheville Community College, and look forward to the opportunities it will bring."
Wytheville Community College continues to be a leader in technical trade and advanced manufacturing education for our communities and citizens. With this partnership, WCC will provide programs that specialize in skilled trade and career preparation for in-demand sectors within our region and offer the industries within our community additional qualified workforce.
"WCC is incredibly excited to partner with the Smyth County EDA for this opportunity to expand offerings to the citizens in this part of our service region," said President Dean Sprinkle. "This facility will provide space for occupational, skilled trades and workforce programs, and will be a great complement to the lecture classroom space of WCC at  the Henderson.
We are appreciative of Smyth County EDA working with the college to provide additional opportunities to the citizens of the county and the region. We anticipate initial offerings available beginning in January." 
---
Julia Jones Named to Governor's Board

September 06, 2022 – Marion, VA   Chilhowie farmer and Marion banker, Julia Michelle Blevins Jones, has been appointed to the Virginia Cattle Industry Board. She was named to the board by Governor Glenn Youngkin as one of his recent key administration appointments.
"I'm proud to appoint these dedicated individuals," said the Governor Youngkin." Their work will move our Commonwealth into the future and help create a best-in-class government."
Ms. Jones, her husband Farrell, and son Zack own Rolling Rock Farms in Chilhowie where they raise registered Simmental and Hereford cattle. She says their 100-acre farm was established in 1996 and was transformed from a commercial herd into a registered herd operation when Zack began showing cattle.
Ms. Jones joined the The Bank of Marion in 1999 as a part-time teller at the bank's Chilhowie branch. She rose through the ranks to her current position as Assistant Vice President for Loan Review. She holds a Loan Review Professional (LRP) Certification. She is also a volunteer with the Smyth County 4-H youth development organization.
"We congratulate Julia on her appointment to the Virginia Cattle Industry Board," said Chris Snodgrass, President and CEO of The Bank of Marion. "Her banking experience will be a great asset to the board as she works to promote Virginia's cattle industry by increasing opportunities in education, industry research, and market development. We are very proud of her."
Ms. Jones has already begun her duties with the board.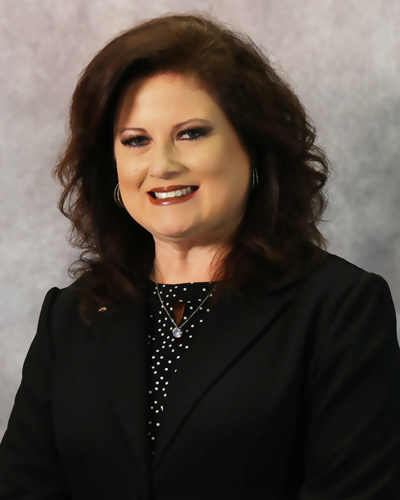 Julia Jones
---
Charlie Clark to Chair The Bank of Marion's Board

August 12, 2022 – Marion, VA   Perry D. "Pete" Mowbray, retiring chairman of The Bank of Marion's Board of Directors, has announced his successor. Long-time board member Charles C. "Charlie" Clark. Jr. has been elected to chair the board.
Mr. Clark, a well-known Rich Valley farmer, has served on the board for almost two decades. He follows in the footsteps of his father, the late Charles C. "Champ" Clark, Sr., who chaired the board from 1985 until 1994. Mr. Clark replaced his father on the board in 1994 and now becomes the second member of his family to serve as board chairman.
Mr. Clark, who resides in Abingdon, is a graduate of Chilhowie High School, Virginia Highlands Community College, and East Tennessee State University. He is a member of the Rich Valley Fair Association, a former member of the Chilhowie Lions Club, and a member of the Sinking Spring Presbyterian Church in Abingdon.
Dr. Mowbray also formally announced his retirement from the board as well as the retirement of Board Secretary, Thomas E. "Tom" Copenhaver. Mr. Copenhaver was elected to the board in 1981 and was named Vice-Chairman and Secretary of the Board five years later.
Dr. Mowbray joined the board in 1986 and was elected Board Chairman in 2013. Under his leadership and direction, the bank enjoyed significant growth, adding new branches, a regional mortgage center and a regional business center.
"I congratulate Charlie Clark on his election as Chairman of The Bank of Marion's Board of Directors," said Dr. Mowbray. "He brings decades of business experience to the position along with an enviable record of service on the bank's board. He has always been strongly dedicated to protecting the interests of our customers and shareholders while making astute recommendations and decisions affecting important banking issues."
"I join Pete in congratulating Charlie on his new appointment and look forward to his leadership as Board Chair," said Chris Snodgrass, the bank's President and CEO. "We also commend Pete and Tom for a job well done and sincerely thank them for their outstanding leadership throughout the years," Mr. Snodgrass continued. "We deeply appreciate their wise counsel and tireless service to the board. Both will be missed."
Charles C. "Charlie" Clark, Jr.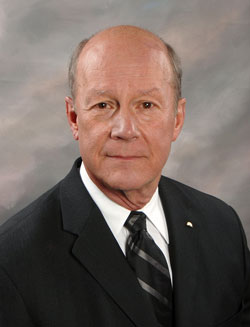 Perry D. "Pete" Mowbray, Jr.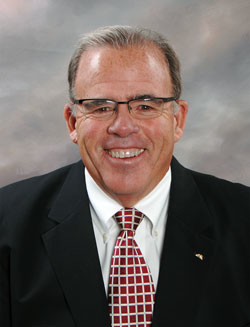 Thomas E. "Tom" Copenhaver
 
---
Christian Alexander
Christian Alexander Joins The Bank of Marion's Board of Directors

April 27, 2022 – Marion, VA.  Perry D. "Pete" Mowbray, D.D.S., Chairman of the Board of Directors of The Bank of Marion has announced the appointment of Marion businessman, Christian L. Alexander, to that board.
"It is a tradition at our bank to seek out the most talented and accomplished business professionals in our community to serve on our board," Doctor Mowbray, said. "Christian Alexander certainly exemplifies that tradition. We are proud to welcome him to our board." 
Mr. Alexander began his career in development at Counts Auction Group, one of the region's leading auction and real estate companies. He continues to help manage sales and operations for that company.
In 2007, he joined the H.S. Williams Company, a Marion, Virginia-based commercial construction business as an estimator. As he quickly assumed greater responsibilities, he earned the position of Vice President of Operations in 2013. In 2020 he was named as the President and CEO and now owns and operates the company.
He has worked diligently to retain H.S. Williams' title as one of the country's top metal building construction contractors and has grown the business to include offices in Chattanooga and Knoxville, Tennessee, and Raleigh, North Carolina.
Originally from Castlewood, Virginia, Mr. Alexander and his wife, Carrie, met at Emory and Henry College and now call Marion their home. They attend Highlands Fellowship Church and enjoy traveling the world seeking outdoor adventure. 
Together, he and Mrs. Alexander own and operate multiple real estate businesses in Southwestern Virginia that specialize in tourism real estate and rentals. 
Mr. Alexander proudly serves on the Board of Trustees for Speedway Children's Charites and is passionate about finding ways to better the lives of our region's youth.
"I am honored to be invited to the board of The Bank of Marion," Mr. Alexander said. "It is a great banking institution and I look forward to serving our region in this additional way."