News from The Bank of Marion
Bank of Marion C.O.O. "Billy" Buchanan Retires
 
January 16, 2023 – Marion, VA   William C. "Billy" Buchanan, Vice President and Chief Operations Officer with The Bank of Marion, has retired after almost 42 years of service. The announcement of Mr. Buchanan's retirement was made by the bank's President and C.E.O, Christopher B. "Chris" Snodgrass.
A lifetime resident of Marion, Mr. Buchanan joined the bank in 1981 as a collections officer. He was soon promoted to Internal Auditor and rose through the ranks serving as Human Resources Officer, Loan Officer, and Operations Officer before being promoted to C.O.O. Mr. Buchanan is a graduate of Marion Senior High School, Emory & Henry College, the University of Virginia School of Bank Management, and the Graduate School of Banking at Louisiana State University.
 
Mr. Buchanan's service to the community is well known and respected. He was instrumental in the Town of Marion's acceptance into the Virginia Main Street Program and is a past president and treasurer of the Marion Downtown Revitalization Association. He is a member of the Marion Economic Development Authority and has served on the Marion Zoning and Appeals Board. In addition to his many other services to his community, Mr. Buchanan is treasurer of the Appalachian Music Heritage Association, producer of the nationally syndicated "Song of the Mountains" television series.

Upon his retirement, Mr. Buchanan said, "I consider myself fortunate to have gotten a job straight out of college at a community-owned business that has been very good to me over the past 41 years.  I have made a lot of friends inside and outside of The Bank of Marion - friendships that I very much value."
"Billy Buchanan has been a tremendous resource and asset in the growth of The Bank of Marion," said Mr. Snodgrass. "Billy joined the bank when we had only two branches, and now we have 17 branches and offices. He undoubtedly contributed significantly to our growth and our adoption of new technologies to better serve our customers. He will be missed by all of us at The Bank of Marion."
Mr. Snodgrass also announced that Chilhowie resident Marcus A. Lomans will the bank's new Vice President and Chief Operations Officer. Mr. Lomans joined the bank in June of 2017 and was Assistant Operations Officer at the time of his promotion. He is a former manager of The Bank of Chilhowie, a branch of The Bank of Marion.
William C. "Billy" Buchanan
---
Smyth County Economic Development Authority
121 Bagley Circle, Suite 100
Marion, Virginia 24354
Contact: Kendra Hayden, Economic Development Project Manager September 20, 2022
SMYTH COUNTY ECONOMIC DEVELOPMENT AUTHORITY INVESTS IN SECONDARY EDUCATIONAL TRAINING FACILITY TO BRING PROGRAMS TO SMYTH COUNTY
SMYTH COUNTY, VA – The Smyth County Economic Development Authority has announced an investment into the County's educational programs. With the purchase of the former Worldwide Ford facility in Marion, Virginia, the Economic Development Authority has partnered with Wytheville Community College to bring a variety of educational programming to Smyth County.
"One of the most important strategic priorities of the Smyth County EDA is the support of workforce development programs for citizens of the county," said EDA Chairman John McLean, Jr. "The EDA is very pleased that Wytheville Community College will materially expand its offerings in the county through use of the building for hands on skilled training and development. We very much appreciate the financial support of the Board of Supervisors and The Bank of Marion which enabled the purchase. We look forward to a long and productive partnership with WCC."
Recognizing the need for the technical trade educational programs, and workforce development, the Smyth County Board of Supervisors played an integral role, offering a financial incentive of $250,000 toward the project.
"The Board of Supervisors recognizes the importance of workforce development and skilled technical trade in our community and region," said Chairman, Charlie Atkins. "We are proud to support the EDA, this partnership with Wytheville Community College, and look forward to the opportunities it will bring."
Wytheville Community College continues to be a leader in technical trade and advanced manufacturing education for our communities and citizens. With this partnership, WCC will provide programs that specialize in skilled trade and career preparation for in-demand sectors within our region and offer the industries within our community additional qualified workforce.
"WCC is incredibly excited to partner with the Smyth County EDA for this opportunity to expand offerings to the citizens in this part of our service region," said President Dean Sprinkle. "This facility will provide space for occupational, skilled trades and workforce programs, and will be a great complement to the lecture classroom space of WCC at  the Henderson.
We are appreciative of Smyth County EDA working with the college to provide additional opportunities to the citizens of the county and the region. We anticipate initial offerings available beginning in January." 
---
Julia Jones Named to Governor's Board

September 06, 2022 – Marion, VA   Chilhowie farmer and Marion banker, Julia Michelle Blevins Jones, has been appointed to the Virginia Cattle Industry Board. She was named to the board by Governor Glenn Youngkin as one of his recent key administration appointments.
"I'm proud to appoint these dedicated individuals," said the Governor Youngkin." Their work will move our Commonwealth into the future and help create a best-in-class government."
Ms. Jones, her husband Farrell, and son Zack own Rolling Rock Farms in Chilhowie where they raise registered Simmental and Hereford cattle. She says their 100-acre farm was established in 1996 and was transformed from a commercial herd into a registered herd operation when Zack began showing cattle.
Ms. Jones joined the The Bank of Marion in 1999 as a part-time teller at the bank's Chilhowie branch. She rose through the ranks to her current position as Assistant Vice President for Loan Review. She holds a Loan Review Professional (LRP) Certification. She is also a volunteer with the Smyth County 4-H youth development organization.
"We congratulate Julia on her appointment to the Virginia Cattle Industry Board," said Chris Snodgrass, President and CEO of The Bank of Marion. "Her banking experience will be a great asset to the board as she works to promote Virginia's cattle industry by increasing opportunities in education, industry research, and market development. We are very proud of her."
Ms. Jones has already begun her duties with the board.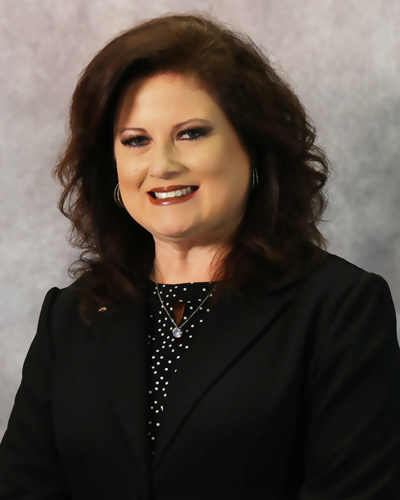 Julia Jones
---
Charlie Clark to Chair The Bank of Marion's Board

August 12, 2022 – Marion, VA   Perry D. "Pete" Mowbray, retiring chairman of The Bank of Marion's Board of Directors, has announced his successor. Long-time board member Charles C. "Charlie" Clark. Jr. has been elected to chair the board.
Mr. Clark, a well-known Rich Valley farmer, has served on the board for almost two decades. He follows in the footsteps of his father, the late Charles C. "Champ" Clark, Sr., who chaired the board from 1985 until 1994. Mr. Clark replaced his father on the board in 1994 and now becomes the second member of his family to serve as board chairman.
Mr. Clark, who resides in Abingdon, is a graduate of Chilhowie High School, Virginia Highlands Community College, and East Tennessee State University. He is a member of the Rich Valley Fair Association, a former member of the Chilhowie Lions Club, and a member of the Sinking Spring Presbyterian Church in Abingdon.
Dr. Mowbray also formally announced his retirement from the board as well as the retirement of Board Secretary, Thomas E. "Tom" Copenhaver. Mr. Copenhaver was elected to the board in 1981 and was named Vice-Chairman and Secretary of the Board five years later.
Dr. Mowbray joined the board in 1986 and was elected Board Chairman in 2013. Under his leadership and direction, the bank enjoyed significant growth, adding new branches, a regional mortgage center and a regional business center.
"I congratulate Charlie Clark on his election as Chairman of The Bank of Marion's Board of Directors," said Dr. Mowbray. "He brings decades of business experience to the position along with an enviable record of service on the bank's board. He has always been strongly dedicated to protecting the interests of our customers and shareholders while making astute recommendations and decisions affecting important banking issues."
"I join Pete in congratulating Charlie on his new appointment and look forward to his leadership as Board Chair," said Chris Snodgrass, the bank's President and CEO. "We also commend Pete and Tom for a job well done and sincerely thank them for their outstanding leadership throughout the years," Mr. Snodgrass continued. "We deeply appreciate their wise counsel and tireless service to the board. Both will be missed."
Charles C. "Charlie" Clark, Jr.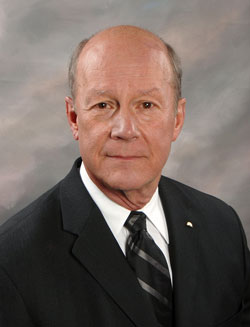 Perry D. "Pete" Mowbray, Jr.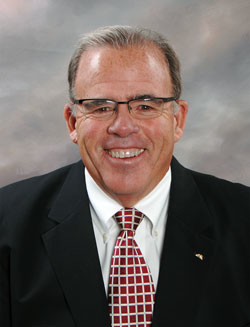 Thomas E. "Tom" Copenhaver
 
---
Christian Alexander
Christian Alexander Joins The Bank of Marion's Board of Directors

April 27, 2022 – Marion, VA.  Perry D. "Pete" Mowbray, D.D.S., Chairman of the Board of Directors of The Bank of Marion has announced the appointment of Marion businessman, Christian L. Alexander, to that board.
"It is a tradition at our bank to seek out the most talented and accomplished business professionals in our community to serve on our board," Doctor Mowbray, said. "Christian Alexander certainly exemplifies that tradition. We are proud to welcome him to our board." 
Mr. Alexander began his career in development at Counts Auction Group, one of the region's leading auction and real estate companies. He continues to help manage sales and operations for that company.
In 2007, he joined the H.S. Williams Company, a Marion, Virginia-based commercial construction business as an estimator. As he quickly assumed greater responsibilities, he earned the position of Vice President of Operations in 2013. In 2020 he was named as the President and CEO and now owns and operates the company.
He has worked diligently to retain H.S. Williams' title as one of the country's top metal building construction contractors and has grown the business to include offices in Chattanooga and Knoxville, Tennessee, and Raleigh, North Carolina.
Originally from Castlewood, Virginia, Mr. Alexander and his wife, Carrie, met at Emory and Henry College and now call Marion their home. They attend Highlands Fellowship Church and enjoy traveling the world seeking outdoor adventure. 
Together, he and Mrs. Alexander own and operate multiple real estate businesses in Southwestern Virginia that specialize in tourism real estate and rentals. 
Mr. Alexander proudly serves on the Board of Trustees for Speedway Children's Charites and is passionate about finding ways to better the lives of our region's youth.
"I am honored to be invited to the board of The Bank of Marion," Mr. Alexander said. "It is a great banking institution and I look forward to serving our region in this additional way."
---
The Bank of Marion Hosts High School Seniors for
VBA Bank Day Scholarship Program
Students Participate for a Chance to Win Up to $7,500 in College Scholarships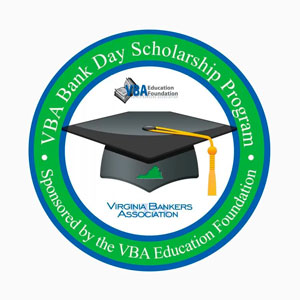 March 11 - Marion, VA   On Tuesday, March 15th, The Bank of Marion will host local high school seniors for Bank Day, a statewide effort sponsored by the Virginia Bankers Association (VBA) Education Foundation and the VBA Emerging Bank Leaders.  The program introduces students to the banking industry and helps them learn about careers in banking, financial services, and the vital role that banks across Virginia play in their communities.
The third Tuesday in March was declared Bank Day by the Virginia General Assembly in 1991. The Bank of Marion has sponsored this important program every year since. The Bank will host interested students for a Bank Day gathering on Tuesday, March 15, at various branches.
As a part of the program, participating students will write an essay for a chance to win a college scholarship. Six regional scholarships of $2,500 each will be awarded by the VBA. From those six winners, an overall statewide winner will be chosen. That student will receive an additional $5,000 scholarship - $7,500 in total. There will also be six honorable mention scholarships of $1,000 each. In all, twelve students statewide will receive scholarships totaling $26,000.
Throughout the program, students will have access to a Virginia banking industry resource website for videos, articles, and podcasts to explore and research.
"Bank Day is one of the best short-term experiences for students—the opportunity to learn about the many services that banks offer and the ways Virginia banks support the communities they serve, and to start the networking that often leads to part-time and summer jobs, scholarships, and a start on a career path in the financial world," said Bruce Whitehurst, president & CEO of the Virginia Bankers Association.
"This is the 10th consecutive Bank Day that we have hosted and we're looking forward to this year's event," said Tammy Shuler, of The Bank of Marion's Marketing Department, and local coordinator of the event.

"We have had four scholarship winners in the past and hope this year's Bank Day will produce another one."
The Virginia Bankers Association Education Foundation was formed in 2007 with the objective of recognizing the importance of economic education and financial literacy in Virginia and supporting the banking industry as a key participant in these areas. Its mission is to advance personal financial literacy to students in all public and private schools across the Commonwealth.
---
The Bank of Marion Donates $180,000 to Smyth County Schools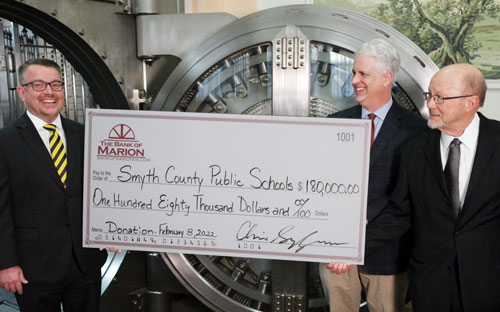 From left to right:
Dennis G. Carter, PhD, Superintendent of Smyth County Public Schools
Christopher B. "Chris" Snodgrass, President and CEO of The Bank of Marion
Perry D. "Pete" Mowbray, Jr., D.D.S., Chairman of the Bank's Board of Directors
February 08, 2022 – Marion, VA   The Bank of Marion has donated $180,000 to Smyth County Public Schools for new sports scoreboards, scorers' tables, wall mats, and video cameras for athletic facilities at Smyth County Middle and High schools.
Announcement of the donation was made jointly on Tuesday, February 8, by Perry D. "Pete" Mowbray, Jr., D.D.S., Chairman of the bank's board of directors and Dennis G. Carter, PhD, Superintendent of Smyth County Public Schools.
"We are pleased to work with Dr. Carter on the replacement of several scoreboards in gyms and on school athletic fields throughout the county," Dr. Mowbray said. "Many of the scoreboards have become weathered and worn over the years or have become obsolete. The new scoreboards will boost morale among students and athletes and enhance the enjoyment of interscholastic sports by the fans."
"It is a source of pleasure and pride at our bank to give back to the communities we serve,"
Dr. Mowbray continued. "We are thankful that we are able to do so in this instance on such a large scale."
In addition to the new scoreboards, some gymnasiums will get new scorers' tables and safety mats for the walls behind basketball goals. Some of the funds are allocated for automated camera systems for live video production and streaming of games and other events, such as graduation ceremonies, from school athletic facilities.
"We are very thankful for the community partnership we have with The Bank of Marion, Dr. Carter said.  "Chris Snodgrass, President and CEO of the bank, asked us to develop a wish list of scoreboard needs throughout the county.  Graciously, they funded every item on the list.  The generosity of The Bank of Marion will be seen as students, parents, staff, and community members attend events in our gyms and fields of play. We are deeply grateful for this gift."
Installation projects for the scoreboards and wall mats are expected to begin immediately.
New Scoreboards Donated by The Bank are Going Up in Rural Retreat and Glade Spring as Well
The Bank of Marion also announced a donation of $9,372 to Rural Retreat High School in Wythe County for a new softball scoreboard and a $11,036 donation to Patrick Henry High School in Washington County, VA, for a new baseball scoreboard.
---
Data Expert Joins The Bank of Marion's Board of Directors
February 3, 2022 – Marion, VA   Teresa Bystrek, a Marion, Virginia resident and a Senior Product Manager with Neustar - A TransUnion Company, has been named to the board of directors of The Bank of Marion. The announcement was made by Board Chairman, Perry D. "Pete" Mowbray, Jr., D.D.S.
Although Ms. Bystrek spent her formative years in Radford, Virginia, she has deep family roots in Smyth County and now considers Marion as her hometown. A few years ago, she and her husband, Stan, purchased a home and farm on Snider Branch Road in Marion. That farm belonged to Ms. Bystrek's grandfather, the late S.D. Scott, a well-known and respected dairy farmer.
Ms. Bystrek is a Distinguished Graduate of The University of Virginia's School of Engineering with a Bachelor's Degree in Computer Science and a graduate of The George Washington University School of Business with a Master of Science in Information Systems Technology.
Ms. Bystrek attributes her career path to an early interest in math, computer technology, data, and problem solving. She now works in data modeling and analytics.
"We are fortunate to have Teresa join our board," stated Dr. Mowbray. "She brings over 25 years of IT experience and a practical understanding of the worth of data in decision-making. That is a valuable asset to our bank in an era when we increasingly depend on technology to better meet customer needs and demands."
Ms. Bystrek and her family are members of First United Methodist Church in Marion and have strong ties to Mount Carmel Methodist Church near her home. She is a BSA Order of the Arrow Vigil Honor member, a Girl Scout troop leader and a Boy Scout pack, troop, and district leader.
Ms. Bystrek said, "I look forward to assisting the bank's board wherever needed in its continuing quest for systems excellence and business results."
---