Personal Savings Accounts
Statement Savings

Statement Savings is our most popular savings plan. You may establish your account with as little as $25.00. This account can also be set up for checking account Overdraft Protection.
A $5.00 minimum balance must be maintained to avoid a $1.00 quarterly service charge.
No more than six transfers and withdrawals are permitted per calendar month or statement cycle (at least a four-week period.)

Individual Retirement Account

IRAs provide excellent tax-free advantages and more freedom to deduct your contributions. With an IRA, you can get what you're saving for quicker, easier, and smarter. An IRA can also do more than just saving for retirement. For example, it's a good choice for saving for a new home or for education expenses.
For more details on how an IRA can help you secure your financial future, please give us a call.
Money Market Accounts

A Money Market Account is a great way to save with the convenience of a checking account! A $2,500.00 minimum deposit is required to open this account and earn the current Money Market interest rate.
You must maintain a $500.00 minimum balance to avoid a monthly service charge. Check writing and transaction limitations apply. Contact one of our friendly, knowledgeable staff members to inquire about current rates.
Certificate of Deposit

A $500.00 minimum is required to purchase a Certificate of Deposit (CD). Maturity terms range from one month to five years. Interest may be compounded monthly or quarterly. You may also choose to be paid by check or have your interest deposited directly into your checking or savings account. Special rates also available. Rates are subject to change weekly. Call for more details and current rates.
Hometown Kids Club Super Saver Account

With this account, youngsters learn good saving habits while earning interest on their deposits. They can also earn rewards for good savings habits.
Kids Club savers must be no older than 12 and must apply in person accompanied by a parent or grandparent. Minimum deposit is $2.00
Christmas Club

Save for the holidays with a Christmas Club account. Make payments throughout the year and receive your check at the end of October. A Christmas Club is also a great way to save for your real estate and personal property taxes.
Health Savings Accounts (HSA)
Health Savings Accounts may best way to save for future medical expenses. An HSA can also be a smart way to save for retirement. Consider the advantages: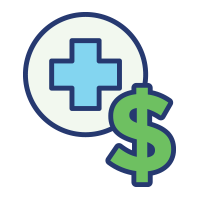 Use your HSA to pay for future medical expenses.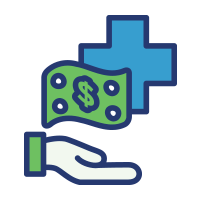 HSA contributions are tax-deductible.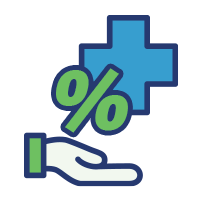 Interest earned on your account is tax-free.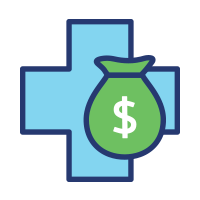 Withdrawals for qualified medical expenses are tax-free.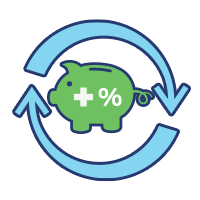 Unused funds and interest are carried over from year to year.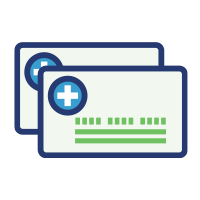 You own your HSA. It's yours to keep!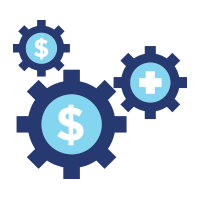 Employers can offer additional employee benefits with HSAs.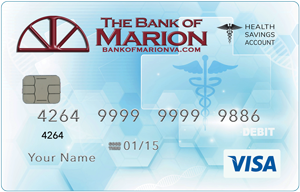 Is a Health Savings Accounts right for you? We can help you determine that. Check out our Frequently Asked Questions (FAQ) for more information. 
---
Your deposits are safe, thanks to the FDIC.
The Federal Deposit Insurance Corporation's current standard maximum deposit insurance amount is $250,000. The FDIC insurance coverage limit applies per depositor, per insured depository institution for each account ownership category.

You can find additional official information regarding FDIC's deposit insurance coverage on their website.
---