Commercial and Business Loans
Our commitment to supporting local business development is evident in lending services that are expressly tailored for businesses in the communities we serve. While some big banks are curtailing their lending to smaller businesses, we have strengthened ours. Companies of all sizes have come to depend on our long-term relationships that help them build solid businesses now and for the future.
Of course that commitment involves great lending products, but it also requires a dedicated and expert staff who can offer the right options and personal service that can make your business even more successful than you thought possible.
---
Loan Officers:
Greg Griffin
Commercial Loans
276.783.3116 Ext. 3330
---
Brian Cregger
Commercial Loans
276.783.3116 Ext. 3346
---
Rusty Miller
Commercial Loans
423.979.1280
---
Garnet Lester
Commercial Loans
276.783.3116 Ext. 4505
---
Commercial Loans
We make loans for business development, long-term expansion, capital equipment, and seasonal or short-term working capital. If your business is sound and has a need, we can usually help with a commercial loan that works for you. Both secured and unsecured loans are available.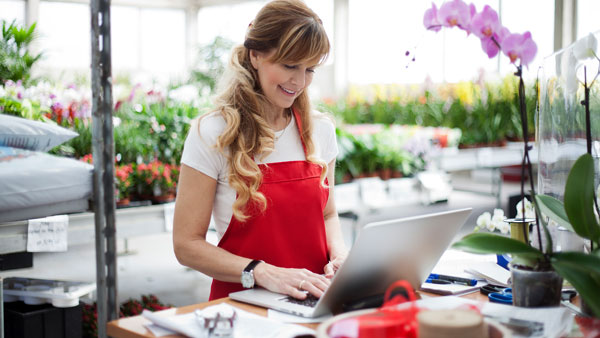 ---
FAST LOANS FOR OUR BUSINESS CHECKING ACCOUNT CUSTOMERS:
Get the credit you need to grow your business and get it quickly. Business Checking customers with enough history with us may qualify online in minutes for our HOMETOWN EXPRESS BUSINESS line of credit of $1,500 to $50,000. Have your funds available in as little as three business days.
---
Agribusiness Loans
Farm equipment, livestock, and operating expenses are some of the farm-related expenses we finance. We have unparalleled expertise and resources to assist you with a farm loan.
Qualification required. Some restrictions may apply.