Explore the Account with Everything.
---
Benefits Checking brings extraordinary value.
When it comes to personal checking, our accounts are terrific. But if you are looking for more – more perks, more coverage, and more peace of mind – our new Benefits Checking may be the perfect account for you. No minimum balance is required.
When you sign up for your new Benefits Checking account, you will automatically enjoy these high-value services with no further enrollment necessary: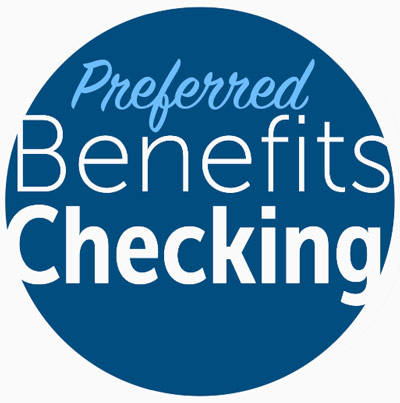 Roadside Assistance
Lockout Service
Emergency Tire Service
Emergency Delivery
Battery Service
Roadside Service
Emergency Towing
Theft Hit and Run Protection
Access Granted to One Member on an Individual Account/Two Members on Joint Account
Maximum of 3 Claims per Year

 
Cell Phone Protection
Automatic Coverage
No Separate Enrollment
$600 Coverage per Claim – $1,200 Annual Limit
$50 Co-Pay per Claim
First 5 Lines Listed on Cell Phone Bill Covered
Must Pay Cellular Phone Bill with Your Eligible Account

 
CyberScout® Identity Theft Resolution
A personal advocate who works with you one-on-one, start to finish to restore your identity
Includes immediate household family members
Systematic notification of credit bureaus, creditors and collectors, government agencies and all other relevant parties
Preparation and coordination of all notification materials and communications needed
Comprehensive case file creation to assist law enforcement agencies and insurance companies
A three-in-one credit report from TrueCredit (a TransUnion company)
A full year of weekly credit monitoring from TrueCredit (a TransUnion company)
A full year of myFICO Identity Theft Security fraud monitoring, for victims of true identity theft, where available

 
Shopping, Travel & Entertainment Discounts
Retail & Restaurant Savings
Grocery Coupons
Big Savings on Attractions
Save 10% or More on Select Hotel Chains
Best in Class Discounts
Other Travel Savings 

 
$10,000 Accidental Death Insurance 
Does Not Reduce 50% at Age 70
Includes Comprehensive Travel Assistance Services
Seatbelt (10% additional) and Airbag Benefit ($5,000 additional)
Paralysis Benefit
Vehicle Modification & Home Alteration
Rehabilitation Benefit
Coma Benefit
Bereavement and Trauma Counseling
Coverage Split Equally on Joint Accounts

 

---
These three debit card designs are available exclusively for our Preferred Benefits Checking customers: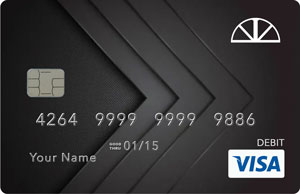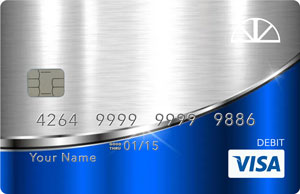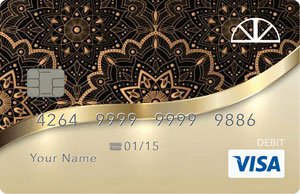 ---
Our new Benefits Checking account offers the same features, ease of use, and superior service you expect from us PLUS unparalleled value for just $6.95/month.
Apply online or visit your local hometown community branch to sign-up.

SAVE UP TO $293 PER YEAR OR MORE!
 $10,000 Accidental Death and Dismemberment Insurance Coverage is provided at no additional charge. Total coverage splits evenly among all authorized signers as indicated on the account opening signature cards. Insurance products are not deposits, not FDIC insured, not insured by any federal government agency, not guaranteed by the bank. Competitive information was obtained directly from vendors or their websites during the week of 5/17/2021. Some vendors may have introductory offers or additional ways to waive monthly service fee.
---
ADDED BONUS
New customers get a FREE Dolly Parton Cookie Sheet with Rack.

Existing customers get one free when they Tell-A-Friend.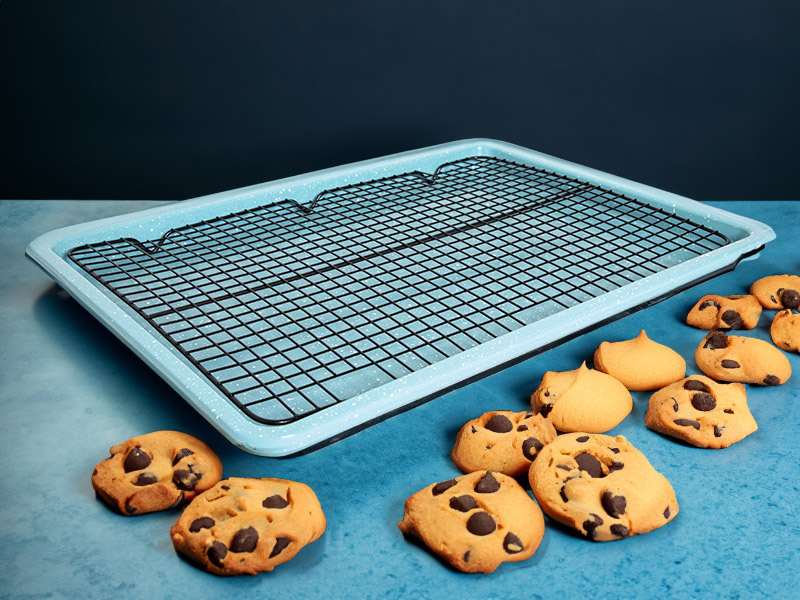 Frequently Asked Questions about Preferred Benefits Checking
Cell Phone Protection
What if I already have cell phone insurance?
You can keep or cancel your existing insurance. With this protection, you have the ability to double-file. You can apply your co-pay with another carrier's insurance to your Benefits Checking coverage.
 
Do I need to keep copies of receipts or any other records?
Yes. If you want to file a claim, you will need a copy of your current checking account statement reflecting your monthly cellular bill payments deducted from your Benefits Checking account and your receipt for repair or replacement.
Roadside Assistance
Which vehicles are covered with roadside assistance?
Coverage is not tied to specific vehicles. On an individual account, you can make up to three claims per 12-month period on different vehicles. On a joint account, the first two users can use it on any vehicle.
 
What additional fees could I incur with roadside assistance?
Towing – Up to fifteen (15) miles at no out-of-pocket expense to you. Additional mileage is available and will be negotiated prior to sending out a service vehicle. Additional mileage is to be paid by you directly to the service provider at the time of service.
In the event a physical product is provided as part of the assistance, such as a new battery or gallons of fuel, you pay the market rate of the product.
 
What is Hit & Run Protection?
Hit & Run Protection: We will pay a person (excluding you or your family) $500 for information leading to the arrest and conviction of a person for the theft of your covered vehicle or tagged valuable articles.

 
Shopping, Travel, & Entertainment Discounts
How do I access the shopping, travel, and entertainment discounts?
Visit www.benefitschecking.com and register using your Member ID on the front of your member card. You can download the Benefits Checking app from the Apple App Store or the Google Play Store.
 
I have a business. Can I register to promote my discounts on www.benefitschecking.com? Is there a charge to do so?
Yes, at the bottom of www.benefitschecking.com, click the Merchant Participation link. Complete the online form and the company will contact you in 5-7 business days. There is no charge for businesses to promote their offers.

$10,000 AD&D Insurance
How often will benefits be provided?
We will pay the benefits described in the Policy when a Covered Person suffers a Covered Accident any time while insured by the Policy. Unless otherwise specified, we will pay benefits only once for a Covered Accident.
 
Does a beneficiary need to be assigned?
Beneficiaries can be designated by the Beneficiary Designation form. However, Benefits will be paid out first to the spouse, second to the children, third to the parents, and fourth to siblings in the event no Beneficiary Designation form is used.