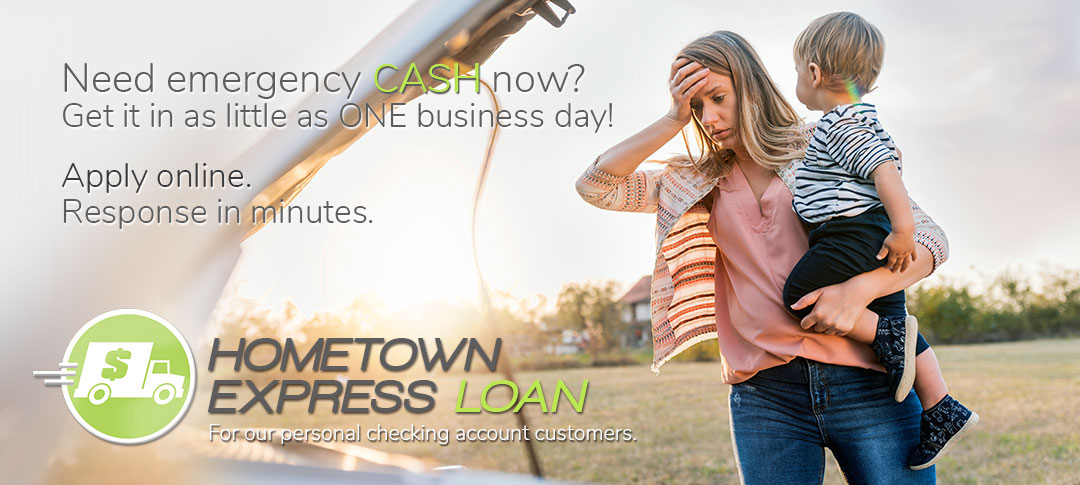 ---
LOANS FOR ALMOST ANYTHING
APPLY ONLINE - RESPONSE IN MINUTES
$1,500 TO $15,000
---

---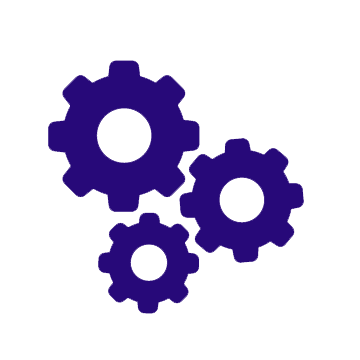 Hometown Express Loan - Personal Line of Credit
Existing checking customers may apply for a line of credit of $1,500 to $15,000.
Set up is all online and takes just minutes, no paperwork.
We look at more than your credit report; we consider your account relationship and history to qualify you.
A line of credit is a loan that requires monthly payments and allows you to re-borrow against the available line.
See your line availability in seconds; no sign up fee.
Easy and free to transfer funds with online banking.
You can re-draw funds as you need them, up to your limit.
Monthly payments assure you're in control.
One year term with auto renewal for convenience.
Interest rates range from 7.99% - 19.99% APR (Annual Percentage Rate).  Rates are current as of November 10th, 2018 and are subject to change based on market conditions and borrower eligibility. Not all applicants will qualify for the lowest rate.
---
Have questions? Want to learn more? See FAQs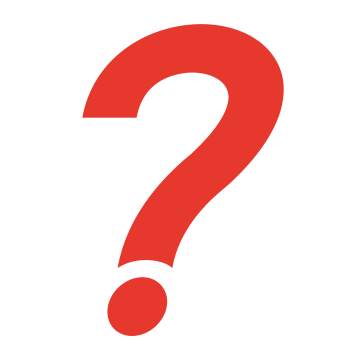 How much of a line of credit can I get?
Your line of credit based on approval will be up to $15,000 with an acceptable credit score.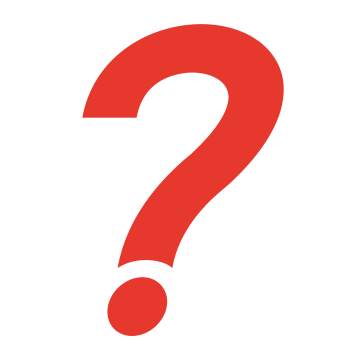 Once I sign up for the line of credit, how long before I can access my funds?
After final approval, we typically complete our administrative review and have the line of credit available for use in as little as 1 business day.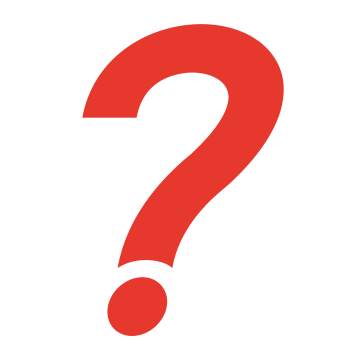 What If I Don't See the Verification Email?
After you complete the "Create a Login" information page, a verification email will be sent to your designated email address. If you do not see it in your primary mailbox, please check the Junk or Spam folder. Additionally, please add hteladmin@bomva.com to your address book so future emails related to Hometown Express will go to your primary mailbox.
---
What are you waiting for? Get started now!
Existing checking customers with accounts open 96 days or more can qualify in minutes for a loan or line of credit $1,500 to $15,000.
If you don't have checking account with us yet, let's fix that.
Access to virtually instant cash whenever you need it is another great reason to become a checking account customer at our bank.  Sign up for a new account, or move an existing account from your current financial institution, and you may shortly qualify for our HOMETOWN EXPRESS LOAN. Visit your nearest branch location.